The Uses of Black Locust Wood That You are Not Aware of
Belong to the territory of indigenous people in North America, black locust wood usage as furniture material is not as known as other hardwoods. 
However, in recent years, you can see more furniture products made of this material being sold in the market.
This is supported by efforts of naturalization outside of its natural habitat. There are some great things that wood can offer as furniture material despite its few setbacks. 
Tips for maintenance are also discussed if you are interested in investing in such valuable material for your house.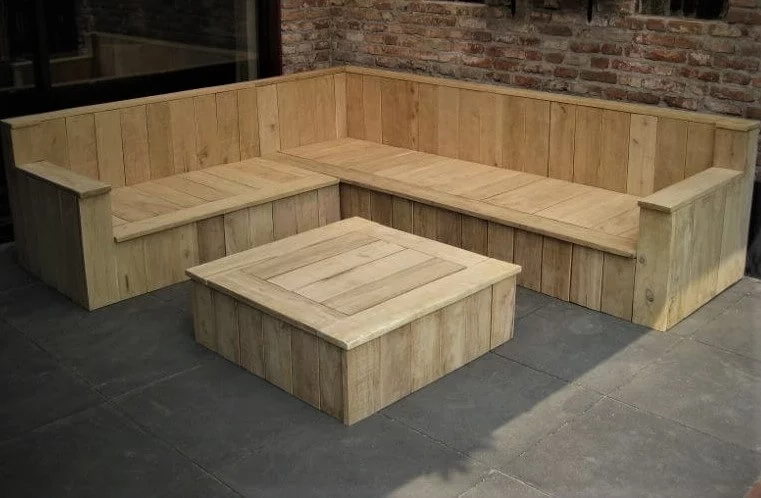 What is Black Locust Wood Used For
This wood species is often overlooked due to its slightly parasitic tendency. It can grow rapidly in one area and even inhibit other plants' growth in the same place. 
Studies have shown that there are actually so many things that the wood species can be used for. The tree contributes greatly to its surrounding ecosystem, can be used for traditional heating systems, and when built into furniture can deliver high-quality results.
The contribution of this tree species to the environment is related to its rapid growth. This tree can provide adequate shelter for wildlife in crucial times, such as windy and rainy days. 
The leaves can also be plucked to feed livestock. It is found to be highly nutritious although the consumption should be limited. 
Even if this species can inhibit the growth of certain other plants, it is also capable of providing nutrition that promotes others' growth too.
Black locust wood also has a high BTU rating, making it an efficient fuel for a traditional heating system like fireplace and woodstove. 
You only need to burn a few logs at a time to produce a sufficient heat unit. Thus, it can save up tons of money, especially if you are living in a cold climate. The coaling ability is also high.
Last but certainly not least, its use in furniture is something that has been overlooked for too long. Because of this wood's high density, it does not rot easily. 
The resistance to weather that this tree exhibits can be compared to other more known trees such as teak. Knowing how to treat such material is very important.
Black Locust Deck Maintenance
The maintenance for this wood material is certainly not complicated considering that it is often placed outdoor and exposed to harsh conditions. The owner is recommended to do a refinishing job about once every year (it can extend to once every five years too, depending on the state of your furniture). 
The re-finishing process is started by cleaning the furniture surface with soapy water and letting it dry. Once that is done, the re-finishing material can be applied.
It might sound really simple, and it does. However, this only works if you manage to purchase black locust wood furniture that has been crafted well. 
It means that during the woodworking process, the furniture has undergone sufficient prepping (sanding, cleansing, and pre-finishing job) and oiling. Thus, buying high-quality furniture is very important if you want yours to be long-lasting.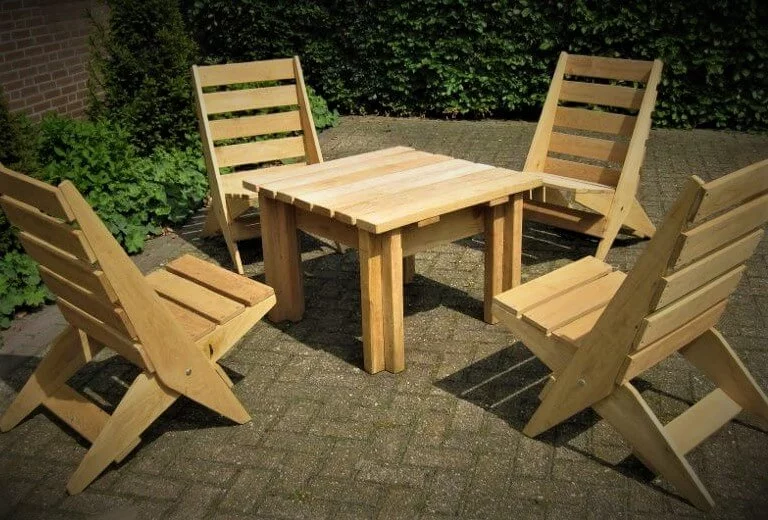 Black Locust Pros and Cons
Every wood material has its benefits and downsides, this one is not excluded. The main reason for people buying furniture made of this is its rot-resistant quality. Thanks to the wood's high density, exposure to moistures will not make this wood easily rot. 
In addition to that, you do not have to do maintenance jobs frequently for furniture made of this wood. Well-crafted furniture will not require tedious and frequent treatments.
The con is that the material needs to be grown in a natural environment to yield high-quality results. It is found that when the wood treatment skips the important drying step, black locust wood is unable to show its desirable quality. 
Some states also do not allow this tree species to be overgrown because of its tendency to prevent the further growth of certain crops. This can lead to hikes in prices, which for mass production is not a well-received characteristic.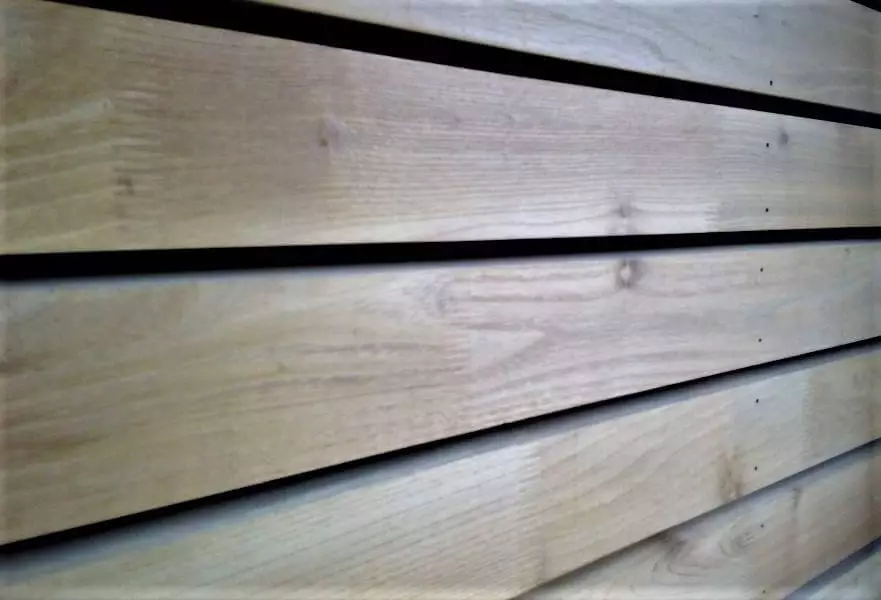 Black Locust Decking
Considering that this material is sturdy, rot-resistant, and does not need too much maintenance, many people start using it as decking. The wood has unique grains that also add beauty to the outside space of your house. 
The popularity of this material for decking is skyrocketing that the demand in some areas becomes really high.
Ideally, you need to source larger size lumber to create decking. The reason is large lumber is easier to be crafted into decking. Not only that, large lumber does not warp too much like the smaller size one. 
Unfortunately, you cannot find such lumber that easily. The extra costs must be splurged to get such material from a reputable company. However, considering the benefits, the investment is worth it.
Black Locust Span Tables
Span table for your outside space can also be made out of black locust wood. As stated previously, it has beautiful grain that is distinctive from other hardwood materials. 
When crafted into a table, you can see this grain even closely. Natural finishing treatment is preferable when working with this material, especially if made into a table.
The usage is especially crucial though if you want to maintain it for as long as possible. When putting food or drink on top of the table, you should use a coaster to minimize exposure to high heat that can damage its surface. 
If you place it outside, it is also better to arrange the table underneath a shade to prevent direct sun exposure.
Black Locust Outdoor Furniture
The options of outdoor furniture made from this material are abundant. You can find a table, recliner, and even post made out of this wood. 
It seems like the trend is not going to go down anytime soon since people are starting to realize how valuable this material is. Going for the high-quality one is going to reward you in the long run.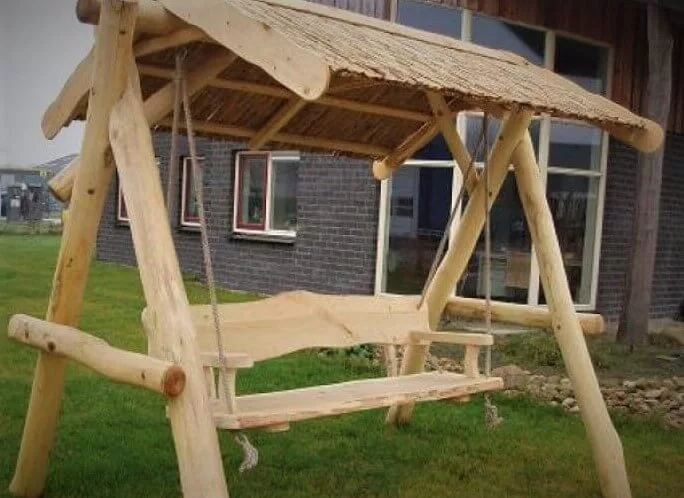 Sustainable Hardwood Decking
Hardwood materials like teak and ash have been harvested so much for decking that their uses in the furniture industry must be controlled. If you are looking for more sustainable decking material, this wood is a great choice. 
It can grow rapidly in wildlife. Using this as furniture material is important to control its overpopulation in one area.