The Best Hardwood Tables Design for Your Home
A good table design is good to keep your room organized and provides an atmosphere for your working time. 
The list of the best table design for the home below will give you choices of the best and the most comfortable for any activity.
Alkin Wooden Study Table
https://www.youtube.com/watch?v=_KOsd_GhAks
Alkin's wooden study table has an edgy design that reflects the standardized design. 
This table design is prepared with a computer keyboard tray beneath the tabletop and it is suitable to put your personal computer. 
It also has a deep closed cabinet located on the top. This wooden study table has 2 open shelves located by the side table to add extra storage space. 
This table design for the home is crafted using premium solid wood material. This table gives a classy and trendy appearance. 
It is finished using a walnut finish and has an overall weight of 91.4 kg.
Rokane Brown Dining Room Table Design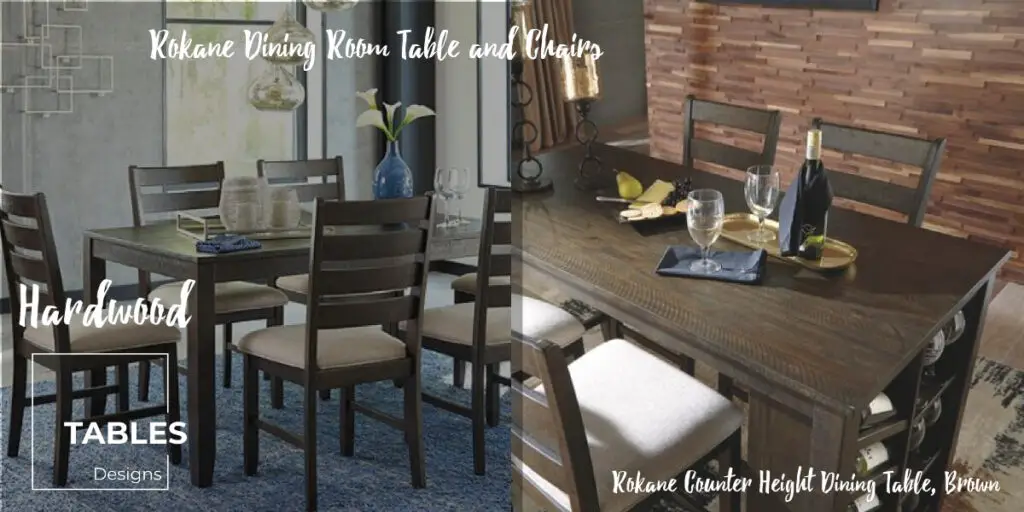 If you are looking for a table design for your dining room then look no further because Akane brown dining room table is a perfect choice for you. 
This table design is made of veneers, solid wood, and also engineered wood. The frame and surface materials are made of wood. 
This table has a weight of 97 pounds and has a floor to apron height of 32.25 Inches. The frame color as well as the tabletop is brown. The tabletop thickness is .75 Inches.
Skempton Dining Table Design by Ashley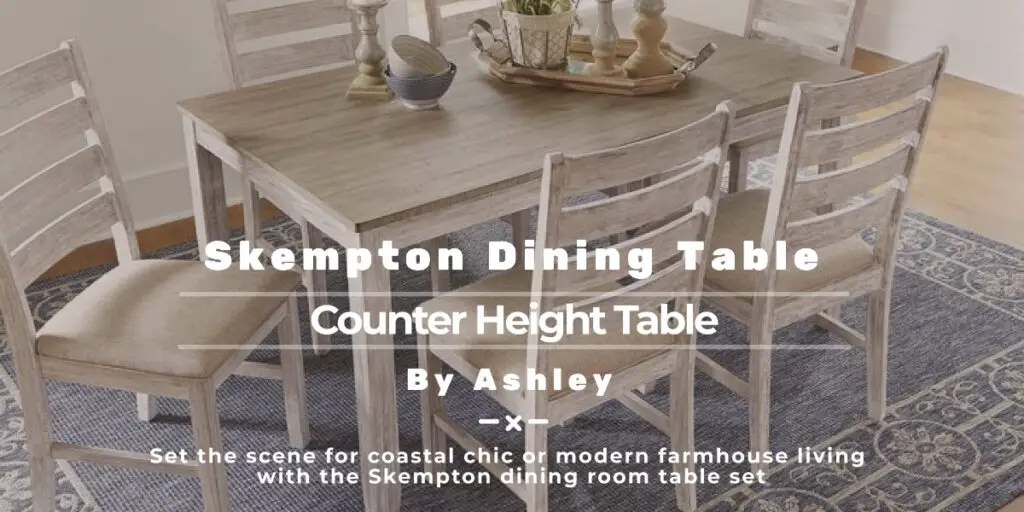 This counter height table is equipped with storage to help your room clutter-free. 
This table design for the home is clean-lined and has an appealing charm because of the brown tone top. This dining table is designed with a wine rack to store up to 8 wines. 
The materials of the frame, as well as the surface table, are made of solid wood. The table weight is 97 pounds and can seat up to 4 people.