Best built-in wardrobe cabinet
A built-in wardrobe is convenient for many flats and houses. Can store and keep many things for you.
Built-in wardrobes are very diverse in size, form, and function, and a built-in wardrobe can keep the room tidy in almost any space.
Even today, a built-in wardrobe can meet your needs, thanks to modern and individual designs.
With our guide to built-in wardrobes, we want to help you choose the right built-in wardrobe for you.
In addition, we help you with practical information and tips about built-in wardrobes so that you can enjoy your built-in wardrobe.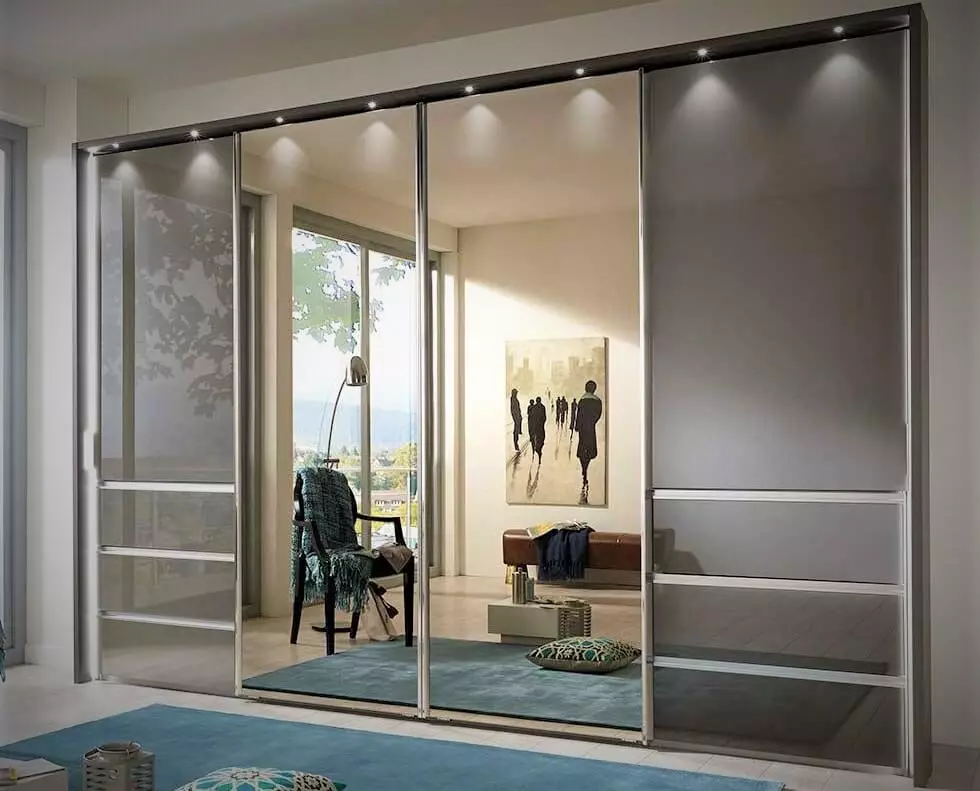 Important things to know
You have to think in advance about where and how you want to use your built-in wardrobe. It is essential to measure the measurements precisely at the intended place in the room, and you should not forget about the corners.
Based on the size of the room and the intended space, you can design and choose the shape of your built-in wardrobe, which is especially beneficial for unusual room shapes. Furthermore, built-in wardrobes have different functions and properties for other rooms.
Since built-in wardrobes can be very bulky, you need to choose the right built-in wardrobe carefully. It would be helpful if you took the time to build a built-in wardrobe and get beneficial support from friends or relatives.
Built-in wardrobes: purchase and evaluation criteria
Although a built-in wardrobe offers you many advantages and benefits, you should know which criteria to apply when buying a built-in wardrobe.
We recommend you familiarize yourself with the topic of built-in wardrobes in advance and make it clear what you want in your built-in wardrobe.
In this section, we'll help you explain the most important criteria so that you can choose the right built-in wardrobe for you.
Dimensions
To know what kind of built-in wardrobe you want to install, you need to consider the approximate dimensions. Height, width, and depth are significant.
The best way to measure your room is with a tape measure and an angled sled.
Because built-in wardrobes are usually quite large and heavy, we strongly recommend that you assess where and how you want to place your built-in wardrobe in advance.
Especially for custom built-in wardrobes, it is highly recommended to measure the room's dimensions exactly and write them down.
It is also vital to measure particular angles, such as pitched roofs, niches and windows, and other obstacles.
The shape of the built-in cabinet
In addition to the dimensions, the shape of the built-in cabinet is also important when choosing. On the one hand, the wall unit must be visually and stylistically appealing so that you can place it in the room with a clear conscience.
On the other hand, the shape also determines where and how you can place your built-in wardrobe.
Today, built-in wardrobes can take very different forms, which also adapt to modern and popular trends.
Space under a sloping roof or in a niche in the wall calls for a built-in wardrobe designed for this purpose, which may need to be custom-made.
Wardrobes with particular tasks or on a corner can also have a unique shape.
Built-in cabinet material
What wood is used is the most important thing to choose for the built-in cabinet material.
Usually, the main parts of a built-in wardrobe are chipboard or oak, with the latter being the more expensive option.
It can also be important to know where the wood comes from if you are looking for environmentally conscious and sustainable production.
Many built-in wardrobes also come with an installation manual.
In addition to the wood, the other materials for handles or the clothes rail are also not unimportant.
Some wardrobes also have glass shelves or doors. Moreover, the colors are not an unimportant criterion for a built-in wardrobe because they are primarily visual interests.
Room
The type of built-in closet you want to buy also depends on the tasks you want your built-in closet to perform. Built-in wardrobes for different rooms have different functions and appearances.
In some cases, wardrobes for the same type of room can also have different functions.
More expensive or more sophisticated models can be used as a walk-in closet or expanded.
Built-in wardrobes are trendy in offices today. These wardrobes need a lot of open shelves to store a lot of files, folders, and papers.
Wardrobes are also very popular for bedrooms. Bedroom fitted wardrobes have plenty of storage space for clothes, usually a clothes rail, and some have at least a mirror on the wardrobe door.
There are also many built-in cupboards for the living room. Wall cabinets for the living room are usually huge and have several cabinets, some of which are arranged to display cabinets.
Wall cabinets with a multimedia function also have a TV shelf on which you can place your TV.
Divide
There are larger built-in closets that you can set up to divide a room in half or to separate a room. You may also be interested in the closet system inside, how to organize and store your things.
The type of door, regular, sliding, or folding door, is also important for a built-in wardrobe.
Who is a built-in wardrobe suitable for?
Roughly speaking, a built-in cupboard is a cupboard that is built into or attached to a room. In general, the term built-in wardrobe is not defined fixedly, leading to misunderstandings.
The two most common types of built-in cabinets
Wall unit: A large and usually multi-part cabinet
Wall cupboard: A small space that can be closed off. It serves as usable space for a room on a higher level. In most cases, the wall cabinet is a permanently installed part of a house or flat.
A professionally correct built-in wardrobe is usually custom-made for the customer and therefore optimally adapted to the specific conditions in the room.
What types of built-in wardrobes are there?
Built-in wardrobes can be divided into many categories. In addition, many built-in wardrobes are individually configured according to customer requirements.
The main distinction for us is whether the built-in wardrobe has a slope or not.
Built-in wardrobe
A custom built-in wardrobe is perfectly suitable for most rooms, especially if you don't have very specific requirements in terms of shape and dimensions.
The advantage of this variant is that you can place it in many places without too many problems if there is enough space.
Advantages
good value
easy to place
Cons
unsuitable for pitched roofs
the shape looks too boring for some
Built-in wardrobe with pitched roof
Especially for pitched roofs, but also for some niches, you need custom built-in wardrobes with a special shape.
In this case, a built-in wardrobe with a pitched roof is perfectly suited, as they are custom-made for this purpose. Such built-in wardrobes are a little more expensive, but they make perfect use of the oblique space.
Advantages
perfect for pitched roofs
makes optimal use of space in corners
Cons
more expensive than conventional built-in cabinets
most have to be custom made
How much does a built-in wardrobe cost?
The price of a built-in wardrobe cannot be stated in general terms because many factors are involved. First of all, the size of a built-in wardrobe is decisive.
Built-in wardrobes with a special shape are more expensive, especially if they are made to measure. Also, materials, extras, or extra services can cause extra costs.
Where can I buy a built-in wardrobe?
The first option is to go to a furniture store, where you will find a wide choice of built-in wardrobes. The advantage of going to a furniture store is that you can see the cabinets up close and judge them.
A carpenter's workshop builds a built-in wardrobe according to your wishes.
If you buy a built-in wardrobe on the Internet, Amazon is a good option. The choice is good, and you can compare many models at your leisure.
But despite all the possibilities, you can't view the models and in a furniture store.
According to the modular principle, some furniture manufacturers have their own pages where you can put together your built-in wardrobe.
This way, you can put together a built-in wardrobe according to your preferences and needs.
What alternatives are there to a built-in wardrobe?
A built-in wardrobe has many positive sides, but we don't want to hide from you that built-in wardrobes also have disadvantages.
On the one hand, built-in wardrobes are usually very large and heavy, making them difficult to assemble and transport. Secondly, classic built-in wardrobes no longer look very modern.
Some alternatives for built-in wardrobes:
| | |
| --- | --- |
| Alternative | Short description |
| Wall niches with door | Wall niches that can be closed with a door that you can make yourself. In this space, you can store clothes, say a self-built wardrobe. |
| Clothes rails | You attach clothes rails to the wall or have open wardrobes that you can cover with a curtain. |
| Loft bed | In a loft bed, the bottom has been converted into a clothes rail. Shelves and drawers compliment this. |
The possibilities for adequately replacing a built-in wardrobe are countless, and there are no limits to imagination and ingenuity.
With many do-it-yourself building instructions, many possibilities can also be built quite easily by yourself.
How do I assemble a built-in wardrobe?
Take the time to install your built-in wardrobe, and you must provide time and assistance for the assembly.
The vast majority of wardrobes come with an installation manual so that you have a guideline for installation.
It is also handy if you ask at least one person to help you with complicated tasks.
Where can I place a built-in wardrobe?
In principle, you can place a built-in wardrobe wherever you find space for it. There are no limits in this regard. It is best to set up a built-in wardrobe for a room for which it is initially intended.
The built-in wardrobe usually unfolds its individual functions best in its aligned place.
How do I clean a built-in wardrobe?
Normally, a weekly dusting is sufficient to maintain your built-in wardrobe. Use a feather duster, duster, or a suitable microfibre cloth.
When choosing a maintenance product, pay attention to the surface and the type of wood.
Special care products for wooden furniture can be useful in heavy soiling, although it should be noted that different wooden surfaces require special care products.
How do I get rid of a built-in wardrobe?
At some point, even the best built-in closet will wear out, or you may want to replace or get rid of your built-in wardrobe. There are several ways to do this.
The first way is to dispose of it in the bulky waste. Especially if you want to get rid of several things, a bulky waste collection service can be useful, but you may have to pay a fee for it.
You can also dispose of your built-in wardrobe at the nearest recycling center.
Sell or give away your used built-in wardrobe.
Conclusion
Especially with a custom built-in wardrobe, the possibilities are very large, and you can design them perfectly for your room.
Built-in wardrobes also offer you plenty of space to store things.
However, it would help if you kept in mind that very large and specially shaped models take up a lot of space and are expensive.