Yellowheart wood | Pau Amarello | Euxylophora paraenesis
Yellowheart wood, or pau Amarello, and some people call it Brazilian satinwood. Like its name, it is a yellow-colored wood primarily found in Brazil.
Pau Amarello, in Portuguese, is yellow wood and Yellowheart has a consistent yellow color other than other types of yellow wood.
It might be challenging to find it in the US now because many wood artisans did not know about it and use it. Despite this, Yellowheart wood has also become rare.
You can find all about Yellowheart wood in this article, including its characteristics, uses, and many things that you might not know before.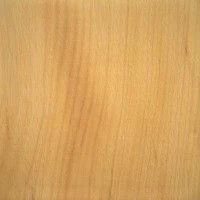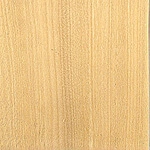 Yellowheart Wood description
Yellowish-white sapwood is barely distinguishable from the heartwood, which is fresh, bright yellow, and they are later darkening somewhat with a beautiful shine.
The Origin Yellowheart wood comes from Brazil and belongs to the Rutaceae family; Yellowheart is a type of hardwood and has natural durability class I, the heartwood is very durable, but the sapwood is not durable, and it has natural durability class V.
Yellowheart wood has no distinctive taste or odor, and It is usually straight-grained and uniform, a curly figure of Pau Amarello,  known as Pau Setim. Yellowheart also known as Brazillian satinwood (even though that is not real satinwood)
Yellowheart wood workability
Processing and drying Yellowheart wood dries slowly with a small risk of cracking. Pau Amarello would let himself dry without any problems.
Adjust the cutting angle on wood with crosshairs. For nailing and screwing, Pre-drilling is recommended.
Yellowheart is mainly easy to work with both by hand and machine, and it has a moderate blunting effect on tools. Please be careful when planning because the wood might tear out, and always pay attention to the grain direction.
Yellowheart wood can exhibit a curly figure and is much more challenging to plane; you can require an abrasive sander to avoid grain tear-out.
Storing Yellowheart wood
Please carefully store this wood when storing or preserving Yellowheart wood because Yellowheart wood is also easy to twist.
Finishing Yellowheart wood
For finishing, it's pretty easy, and when you sand, it will give a fine texture. To provide a high polish and incredibly excellent finish, try to sand to 800 grit or more; it will give a glossy finish without applying a high gloss finish even though this wood is not oily.
It has no problem with dying and staining, but it will slightly darken if exposed to sunlight; depending on your project, I mainly recommend using a clear finish with ultraviolet protection.
Yellowheart wood for sale
Is it still easy to buy Yellowheart wood?
It might be challenging to find Yellowheart in the future because this Brazilian yellow hardwood is rare these days and might be restricted for import sooner or later.
Not many online stores supply Yellowheart wood; even though they sell it I'm sure it will be limited availability. Noting that Piqua Amarello and Piqua Marfin are more expensive than Pau Amarello.
| | | | | | |
| --- | --- | --- | --- | --- | --- |
| Wood Species | Thickness | Grain Orientation | Width Range | Length Range | Price Per BF |
| Yellowheart | 4/4 | Flatsawn | 4.00″ to 11.50." | 96.60″ to 144.00." | $19.00 |
| Yellowheart | 8/4 | Flatsawn | 4.00″ to 11.50″ | 96.00″ to 144.00″ | $20.00 |
Yellowheart tree
Yellowheart tree (Euxylophora paraenesis) from the Rutaceae family, which is growing more than 130 feet tall with a 30″ diameter, it has a fragrant flower with a beautiful creamy white color and large leaves 10″ long and 4″ wide.
Yellowheart wood Applications
Yellowheart wood is good for furniture, suitable for various interior joinery (intensive foot traffic), parquet, and stairs.
Yellowheart is also used for veneer, interior paneling, sports equipment, carvings, brush handles, rulers, Box Making, turning and accent work, and other uses.
Particularities  
For the health risk, Please take proper care if you have a sensitivity because when Yellowheart wood is processed, this Brazillian wood dust is irritating to the mucous membranes and cause skin rashes.
Yellowheart wood advantages
Works easily with hand or power tools
Easy to turn and cut
Suitable for a project that doesn't drastically change the color
Yellowheart wood disadvantages
Rarely and challenging to buy in the US
It can give a slight blunt effect on the cutter
Figured wood can be difficult to plane
Yellowheart wood alternative
Due to its limited availability, you might want to find an alternative if you can't find this wood on the market.
American osage orange (bois d'arc, bowdark, or bow wood) is a good alternative for Yellowheart, and it has a similar yellow type color.
Yellowheart in summary
| | |
| --- | --- |
| Other Names | Pau Amarello, Pau setim, Pequia setim, Yellowheart, Yellow Heart, Amarello, Limao Rana, Brazilian satinwood, tube brésil (France),   |
| Botanical name                 | Euxylophora paraensis |
| Family  | Rutaceae |
| Grain and texture of Yellowheart wood | The yellow heart has straight grain even though some pieces of the wood has a wavy interlocked grain |
| Color of Yellowheart wood | Its heartwood has a color range from pale to golden yellow, basically is wood with yellow color, and for the sapwood itself has pale yellow or creamy white |
| Everyday use of Yellowheart wood | Flooring, furniture, brush handles |
| Wood Type | Hardwood |
| Modulus of fracture | 114.4 MPa |
| Specific weight | 45 to 55 lbs per cubic foot (heavier than red oak) |
| Elasticity | 15.23 GPa |
| Yellowheart wood shrinkage      | Radial 6.0% Tangential 6.7% Volumetric 12.8% T/R Ratio 1.1 |
| Tree Size / Height | 30 – 40 m |
| Locality | Brazil |
| Voluminous mass            | (730-)770-810(-900) kg/m3 at 12% moisture content, fresh 1000 kg/m3. |
| Price | Moderate |
| Hardness | Equal to hickory |
| Janka hardness | 1820 lbs/ft |
| Durability | Somewhat very durable and resistant to decay |
| Toxicity | Skin rash from dust (irritant) |
| Tool Type | Hand and power tool |
| Odor | no distintive taste or odor |
| |   |
Yellowheart wood Sustainability
It is not known if Yellowheart timber is obtainable from sustainably managed or other environmentally responsible sources.
It is reported from the International Tropical Timber Organization (ITTO), the species is a relatively important source of timber and is frequently exported.