What Is The Sapele Wood Uses?
Sapele wood is a wooden type that is similar to mahogany wood in terms of colors. Even though Sapele is a durable wood, the intensity is lesser than mahoganies.
The Sapele wood uses are everywhere. Most people believe the Sapele wood uses are applicable for different types of furniture.
Most Sapele wood uses:
Interior and exterior furniture
Plywood & Veneer
Cabinetry
Parquet & Flooring
Decking
Boatbuilding
Instruments
woodturning
boxes
Doors & Windows
Is Sapele Wood Good For Furniture?
Yes. Sapele wood's decent ability to sustain nails, glues, and screws for polishing the furniture makes it a perfect choice for indoor and outdoor furniture.
Sapele Wood For Indoor Furniture
Sapele wood's excellent durability makes people prefer Sapele wood-based chairs in their living rooms, bedrooms, or other indoor rooms.
Additionally, Sapele wood makes a fantastic base for indoor flooring and veneering purposes. Some other types of indoor furniture, such as cupboards, are also compatible with Sapele wood's characteristics.
Other furniture products might not be prevalent from Sapele wood, such as Sapele live edge slabs, table tops, Sapele cabinets, and solid Sapele dining tables.
Sapele Wood For Outdoor Furniture
Many house owners also use Sapele wood as the base for their outdoor chairs. Based on its durability, Sapele wood is suitable for an outdoor woodworking project with proper treatment.
Furthermore, Sapele wood can beautify decorative furniture for outdoor purposes. At some points, various floors and platforms from the Sapele wood materials are suitable, too.
Sapele Wood For Chairs
As an indoor dining chair, these chair types often come with a small, narrow sitting part. Nonetheless, their seat's backs are more robust than other wooden-based chairs.
Sapele wood is also great for rocking chairs for your garden. For the best result, we recommend the entire rocking chair have the same Sapele wood color.
Sapele Wood For Floors And Platforms
Sapele can harden your indoor and outdoor floors' and platforms' surfaces. This situation is accurate when you pair Sapele with other "hard" woods, such as maple or birch.
The sapele mahogany is the most reliable wood subtype for flooring and platforms. This wood has a dark red and brown color combination that is attractive to watch. 
Using Sapele Wood For Indoor Veneering
In doing the veneering job, Sapele wood's straight grains make it one of the most suitable choices for large indoor veneering projects.
Another additional capability that Sapele wood has is that this wood can absorb stains faster. Sapele wood indoor veneers mostly come in sheet-based packages.
The unique flat cut in these woods has lighter but brighter colors than when they come in the banding package. Such color tones make them even more suitable for indoor veneering.
Sapele wood for decking
Sapele is another type of Mahogany Decking.
The high level of its availability will keep the Sapele decking cost stable.
Sapele Wood Decking has a longer lifespan, harder and more expensive than Cambara Wood Decking,
Sapele wood decking is great for New England weather conditions, and it's the best long-term choice based on the lifespan.
Even when neglected for years, it can refinish these exotic hardwoods to their original beauty.
Sapele decking with medium density and hardness makes this hardwood material stable.
Unique ribbon stripe on Sapele wood provides a classic look on Sapele decking.
Sapele Wood For Cupboards
We can find Sapele wood uses on cupboards in living rooms. Sometimes, we can find them as kitchen cabinets.
Sapele wood-based cupboards tend to come with ribbon effects that make them appear as if they glow with internal lights.
Cinnamon, Dune, and Toffee Sapele are more frequent in living rooms, whereas Cayenne and Natural Sapele are more often for kitchen cabinets.
Sapele Wood For Outdoor Types Of Decorative Furniture
The decorative outdoor sofa and windows are examples of Sapele wood use that you can apply.
A sectional and curved sofa from Sapele woods is compatible when you pair them with a short, elliptical-shaped table.
On the other side, Sapele wood's durability makes this wood a fantastic frame for outdoor windows regardless of the windows' sizes.
Other Uses Of Sapele Wood
Sapele wood is one of the most well-known wood types for musical instruments. At some points, we can even build boats by using some pieces of Sapele wood as the base.
After this point, we'll get deeper into the alternative ways we can apply to use the Sapele wood. So, continue on reading.
Sapele Wood As The Base For Musical Instruments
Any guitar with Sapele wood materials is capable of playing diverse styles thanks to the durability that it has.
We also observe some types of kalimba that have Sapele wood as the base.
Sapele as tonewood which it's the tonal outcome, is constant and balanced throughout the tonal range.
Sapele Wood For Boatbuilding
When the boat's boards and chairs are from Sapele wood, those two boatbuilding components become the most sturdy components for the whole vehicle.
At some points, people can construct the whole canoes from some pieces of Sapele wood, making them considerable even on rivers with unstable streams.
Sapele wood For medicine oil
Some people even use the Sapele wood's bark to cure lung problems and edema.
Sapele wood essential oil can also heal physical and emotional wounds.
Sapele Wood Turning
There are some other occasions where some Sapele woods make decent turned objects.
Sapele Wood Durability (Strength, Hardness, Density)
Sapele harder than African and Honduran mahogany
Sapele wood categorizes as hardwood, and It is harder and heavier than African mahogany or genuine mahogany; for comparison, Sapele also harder than Red Oak.
Sapele wood has good durability, strength, and density and can be used for the interior or exterior.
Because of Sapele wood stability and weather resistance, it's commonly used as a door and window product.
Sapele wood resistance to indentation, bending strength, and stiffness.
Sapele resistance to shock loads is equal to English oak.
Sapele timber is vulnerable to pinhole and marine borer attack, quickly struck by powder post beetle, but it's resistant to African termites.
If scaling from 1 to 5 for its durability, Sapele wood is moderately durable with a Janka rate of 1410lbs, which is almost twice as hard as Honduran mahogany (Genuine Mahogany)
1. very durable
2. durable
3. moderately durable
4. slightly durable
5. not durable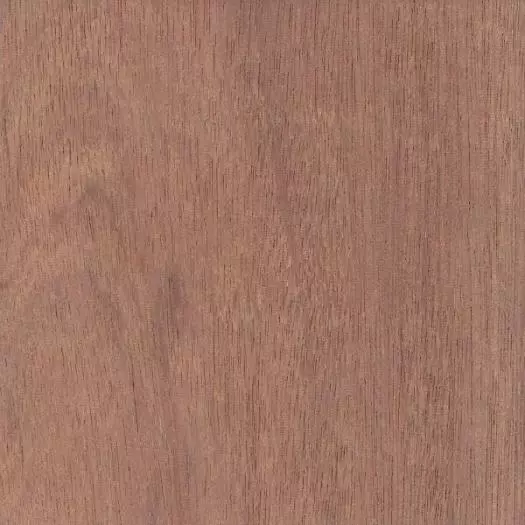 Sapele Wood finishing
There's no definitive best finish for Sapele wood, almost every wood has its attractiveness with any finishing.
Sapele wood can last long with proper finishing because of its average immunity against rot and insects.
Solvent-based or oil treatments are recommended for Sapele wood as the capillary resins do not allow water-based coverings to soak insufficiently, so they offer decreased protection.
To get glossy and transparent finishing for your furniture, you should fill the surfaces with a commercial paste wood filler, add stain to the filler to match the color you're after, and then apply a film-forming topcoat.
Sapele wood finishes and paints very well, and Danish oil penetrates wood surfaces and will protect and last well.
Danish Oil will darken the wood a little and could be integrated with oil-based pigments to produce wood stains.
For inspiration in your woodworking projects, below are 3 Methods for Sapele wood finished:
For a beautiful and natural finish: seal the coat first, sand it and seal it again with a clear seal coat. The last one is coating with lacquer
To get Sapele wood color: first steps use Dye with amber color, coat with clear natural coat then apply wood oil stain and after it dries apply with lacquer or polyurethane or any varnish.
To get the intense contrast, beauty, and extra protection in Sapele wood grain, use you can use Danish oil, don't forget to sand it first with 240 grit sandpaper. When it dries for around 7 hours, apply with sanding sealer, rub it again, and the last one spray with lacquer.
Treatments will also enhance the beauty of Sapele wood color, and it will naturally deepen over time if exposed to light.
Sapele wood finishing can be freshened up with quicksand and re-coat.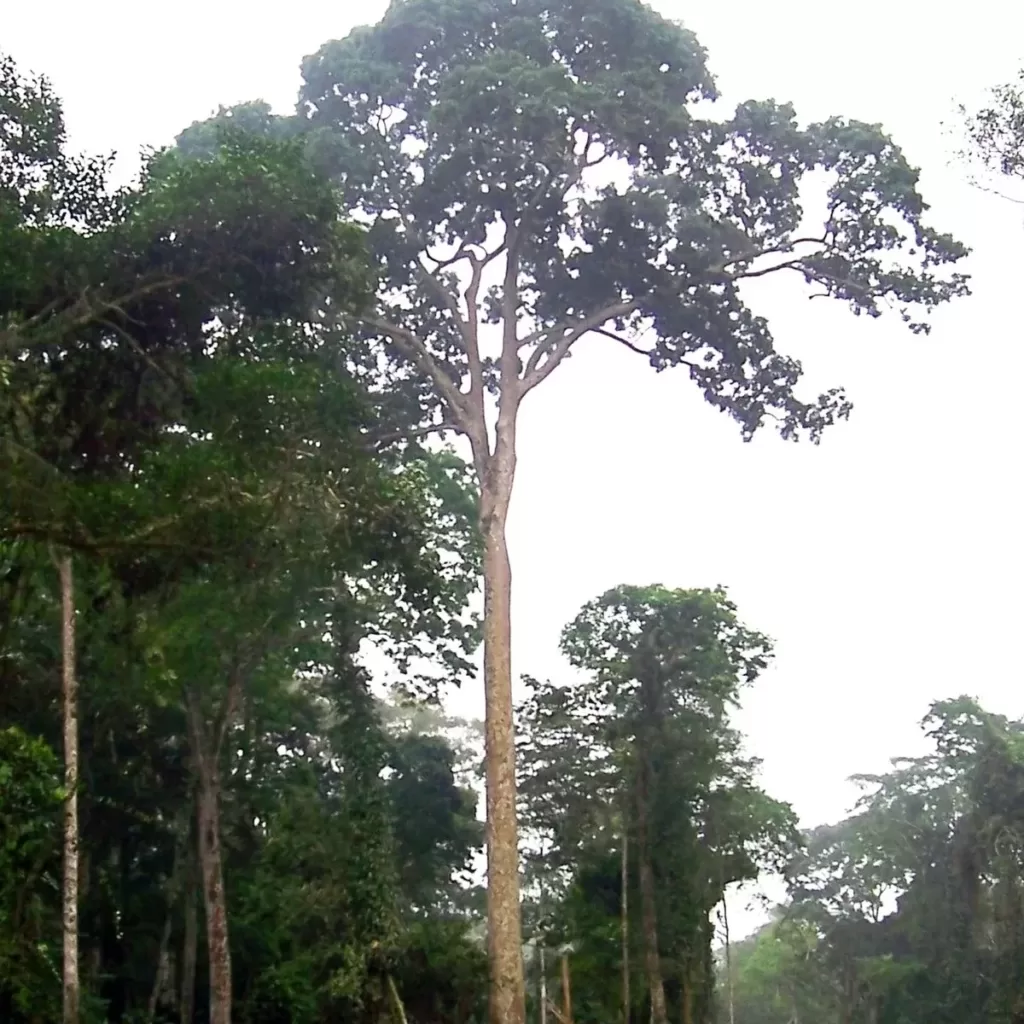 Sapele wood Properties in summary
Latin Name: Entandrophragma cylindricum
Others Name: Saplewood (Nigeria), Aboudikro (Ivory Coast), Sapelii, Sapelli (Cameroons), Sapelle, Sapele Mahogany
Country of Origin: Africa, Ivory Coast to the Cameroons and eastward through Zaire to Uganda
Appearance: Heartwood a medium to fairly dark reddish-brown or purplish-brown; sapwood whitish or pale yellow, distinct.
Janka scale: 1,410 in green, 1510 in dry
Weight: 52 lbs/ft3 in green. 42 lbs/ft3 in dry
Drying: Medium. Very variable in drying properties and dries fairly rapidly
Workability: Works moderately with hand and machine tools. Saws, cut, joints, and glue easily.
Stability: Moderate
Odor: Odorless while finished. Cedar-like scent during woodworking
Texture:  Uniform and excellent texture, sometimes wavy, which can take excellent natural luster.
Grain: Wavy and interlocked grain
Wood Type: Hardwood
Durability: Moderately durable
Preservation: Heartwood resistant; sapwood moderately resistant
Finishing: Finishes and paints very well
Toxicity: Moderate
Source: https://www.iucnredlist.org