Black locust wood: The most important facts in brief
Black locust wood cannot rot thanks to the contact points of the slats because Black locust is hard and very resistant to abrasion and rot.
Black locust is a sturdy and robust type of wood, which is excellent for wet weather.
Possible applications of Black locust are fence posts, floors, furniture, pit wood, and veneer.
Background information: What you need to know about Black locust
In our guide, you will find the most important information about the Black locust and its application areas.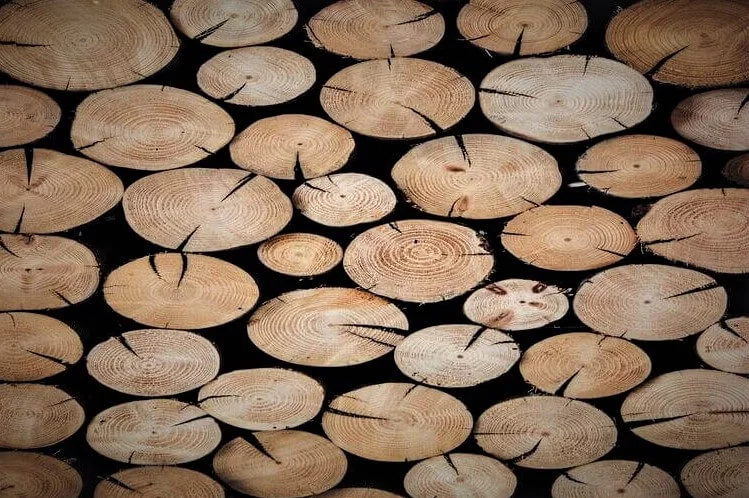 What is Black locust?
Black locust, also known as "false wattle," is a tree species from North America.
Black locust wood or  Robinia wood comes from this deciduous tree species and is one of the most popular woods.
For example, Black locust wood was the basic building block in shipbuilding.
What are the properties of Black locust wood?
The heartwood of the Black locust, which makes up about 70-80 percent of the trunk, is highly resistant to plant and animal pests.
The color varies from light greenish-yellow to dark brown. Over time, it darkens to a rusty brown color.
In terms of rot resistance, it is classified as very durable, with good weathering properties. Because of its resistance to outdoor use, it is often used as fence posts.
| | |
| --- | --- |
| Botanical name | Robinia pseudoacacia   |
| family | Leguminosae (Papilionaceae)   |
| Growth area | North America, planted in Europe, Asia, North Africa, and New Zealand |
| Tree Description | Height up to 25-30 m. The straight, often twisted, or grooved trunk has an average trunk diameter of 0.6(-0.9) m. The tree also tends to branch just above the ground, resulting in a short branch-free trunk and the available dimensions are limited.   |
| Supply | Sawn wood and squared wood   |
| Wood type | hardwood   |
| wire | Usually straight   |
| Volume mass | (540-)720-740-800(-860) kg/m3 at 12% moisture content, fresh 900-1200 kg/m3 |
| Nailing and screwing | Pre-drilling recommended. Due to the high tannin content in Robinia (up to 26%), stainless steel connection material is recommended for durable work in outdoor applications. If it comes into contact with iron, a blue-black discoloration occurs on the wood, and in contact with copper or brass, a light brown discoloration.   |
| Glue | Good   |
| Bow | Very good   |
| Surface finish | Good, but staining can cause problems |
| Durability | very high resistance to insect attack   |
| Color | The heartwood is yellow-green to brown-green; after exposure to light turns light golden brown.   |
| Grain | It has a fine to moderately coarse grain, with a mostly straight grain.   |
| Editability | Hard and very elastic and hardly works; This wood splits easily, so pre-drilling is required. Due to the high tannin content, Robinia can stain if it comes into contact with metals; Polishing, planning, and gluing are easy.   |
| Applications | In terms of durability and properties, this wood is a good replacement for tropical hardwood or environmentally harmful preserved garden and pole wood. It is used for: fencing, posts, and pickets; Windows, doors, frames, and cladding; Pergolas, carports, and bridges; Floors, stairs, and furniture.   |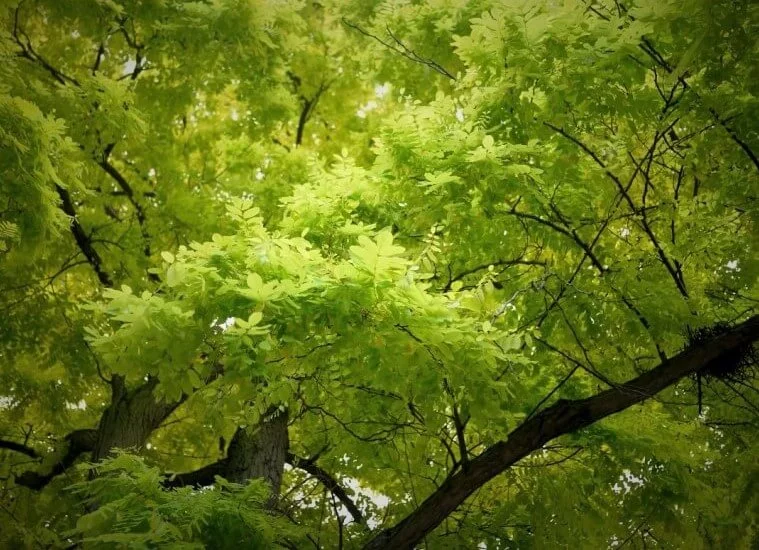 Where do you find Black locusts?
The Black locust is a species native to North America, but specimens can also be found in Europe or New Zealand.
Black locusts can sometimes only be found on the edges of forests and along roads. On the other hand, air-dried scantlings for trellis are mostly imported from Hungary, Serbia, Slovakia, and Ukraine, where forests with straight trunks occur.
Important to note: Black locust wood is poisonous.
The "Robinetine," which acts as an impregnator and is safely encapsulated in the dry wood, can be released when the wood is processed – sawing, drilling, sanding – and nausea, vomiting, and cause other symptoms.
That is why Black locust is "sawn" in the sawmill by wet cutting or by safe extraction. Trellis slats should be cut outdoors or in well-ventilated areas.
What are the different types of Black locust wood?
Black locust is an almost forgotten type of wood. Despite its high quality, the wood of the Black locust (Robinia pseudoacacia), also called "false acacia" and "Robinia," was shunned by carpenters.
It is difficult to machine and does not appear to warp due to its extreme strength and durability. That is why it was only used in mining, e.g., to reinforce tunnels.
After all, Black locust is a more sustainable type of wood than oak!
Today, Black locust is often used to replace teak, especially for garden furniture, playground equipment, and hydraulic engineering.
Honey Locust Vs. Black Locust
Even though the name is similar to Honey Locust, the two plants do not belong to the same genus (Robinia or Gleditsia).
Honey Locust is slightly thicker, tougher, and has a warmer orange or red hue, while Black Locust is slightly lighter and harder and has a greener or yellower hue.
Why is Black locust wood necessary?
Black locust has been propagated and used as an erosion control plant as it grows quickly and is generally a tough tree.
The wood was considered the most sustainable wood in North America and was in high demand, and motivated people who brought the wood to areas where it was not native were able to grow and use it that way.
But if regular cleaning is neglected, the furniture can become very weathered (grey-black color) or become extremely dirty. In this case, we recommend a cleaner and treatment that will help restore the surface color of the wood.
To preserve the original condition of the furniture for as long as possible is advisable to put it under a shelter or to use suitable furniture covers.
What are the advantages of Black locust wood?
Boats, furniture, floors, decks, landscape wood, and fence posts are made from this wood. In vineyards, Black locust poles work well as support for the vines.
The results indicate that the juvenile heartwood of the Black locust has a lower natural lifespan than mature heartwood.
Black locust wood can survive up to 70 years without painting or staining.
Black locust wood also survives pressure-impregnated lumber in the ground and survives 70 years without painting or staining.
The Black locust, therefore, does not require any special maintenance routine other than occasional cleaning.
Wooden floor soap, for example, is recommended for this. The wood has an oak grain and a golden sheen that changes with the sun. The sun bleaches the wood on the outside gray.
Disadvantages of Black locust wood
Black locusts can be seriously affected by all kinds of insects and diseases.
Grasshopper borers have decimated the value of black locusts in nearly all parts of the United States by destroying the trunk and branches. The borers build tunnels into which the heart rot fungus penetrates.
Infestations of the grasshopper leafminer occur almost every year. Annual stem growth was also reduced in a mixture of Black locusts.
The grasshopper twig borer also wreaks havoc on young saplings and seedlings. Although extreme reactions are rare, black locust is known to irritate the eyes and skin.
Nausea is another (rare) side effect that has been documented. In addition, both growth and chemical analyzes show that juvenile wood formation in Black locusts is limited to the first 10-20 years of cambial growth, based on extractive residue levels.
Is Black locust wood harmful to horses?
Technically dried Black locust wood does not pose a health risk to horses. The toxic substances are concentrated in the bark, the ingestion of a health-endangering amount of Black locust wood can be practically ruled out.
The Black locust poses a greater threat to other plants: Black locust fixes nitrogen in the soil, other plant species can gradually colonize the once inhospitable places.
At the same time, Black locust causes problems for plants adapted to nitrogen-poor soils.
What is Black locust wood suitable for?
Black locust wood is particularly suitable for outdoor construction that is in contact with the ground. Vines of Black locust wood have a long tradition in Germany and Austria.
Parquet floors, windows, front doors, and glued scantlings for conservatory designs are interior applications.
Glued laminate panels and parquet floors can be made with Black locust wood. Glued laminate panels and parquet floors can easily be made with Black locust wood.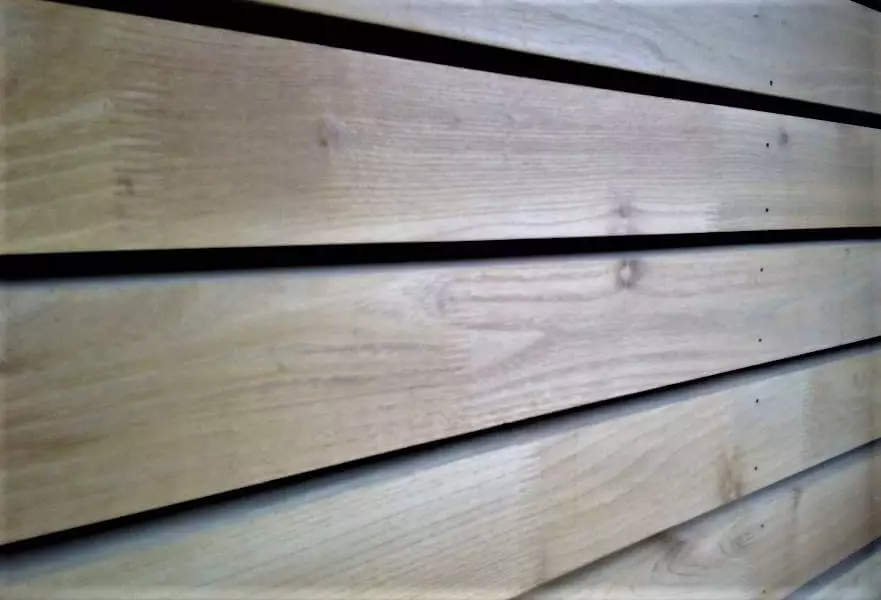 Black locust wood is exceptionally hard, rot-resistant, and durable.
It burns slowly, with no visible flame or smoke, and is highly valued as firewood for dry stoves. Because of its slow-burning time, Black locust wood is often used for fireplaces.
During heating, the moisture in the tree trunk can be converted into steam, which cannot escape through the dense fabric, so that it explodes unexpectedly and sparks fly everywhere!
What shape is Black locust wood available in?
Even without prior drying, Black locust wood is likely to be used in the field in larger cross-sections (more than 15 cm) as unpeeled or milled logs.
Halved or quartered logs are often used for walls, fencing, and other purposes. The profiles must be tight enough to guarantee the long-term stability of the posts.
Black locust, therefore, also shows a high global volumetric shrinkage. Black locust wood can be bought as regular planks or in a fence post, firewood, or all kinds of furniture.
There are many products available, including glued laminated panels.
What does Black locust wood cost?
Black locust wood as sawn timber is easy to buy. Prices of Black locusts can vary according to the locality but should be moderate within their natural range.
Prices for Black locust wood are around US$ 950 – 1,100 per m³. So the price is in the moderate range.
What are alternatives there for Black locust wood?
There are, of course, many alternatives to Black locust wood. Here we have listed a few other types of wood:
If the grain is straight and natural, it is usually easy to work. If you are working on pieces with irregular or grained grain, the crack of the plane can be a problem. It sticks to the surface, stains it, and gives it a nice finish (although walnut wood is rarely stained).
Spruce and pinewood grow relatively quickly and produce a lot of wood. Because of its structural resemblance to spruce, spruce is often used in industrialized wood composite production and construction. Read thermally modified wood and pressure-treated wood.
Beech is a widely used hardwood in Europe. Many European woodworkers use this hardwood for its hardness, wear resistance, elasticity, excellent bending properties, and low price.
Steamed beech wood, in particular, is very flexible.
Beechwood is good as firewood because it has a high calorific value and retains heat well. Beechwood is also very durable.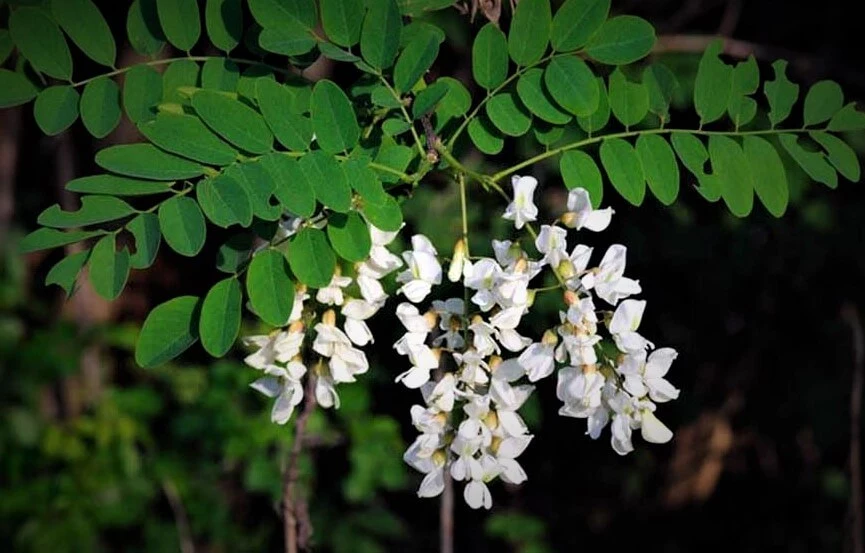 In summary, Black locust wood is an excellent choice of wood
The wood's average density-dependent stiffness is lower towards the top and bottom of the logs and highest in the middle of the logs. It is, therefore, a healthy, robust, weather-resistant, and beautiful type of wood.
The advantages outweigh the disadvantages, but there are also ample alternatives to Black locust wood (depending on the use).
Black locust wood is especially good for outdoor construction in contact with the garden's ground, furniture, fences, parquet floors, or scrub.