Wood finishing is developed to protect wooden furniture from environmental damage. There is some confusion regarding the variety of products used for wood finishing.
In addition to the different wood properties used for furniture production, there are also different types of finishes of solid wood. Every finish requires a different maintenance method, and not every finish is suitable for all types of wood.
Finishing wooden furniture can be done in different ways. There are many ways and materials, each with its effect. It is important that you already know what kind of result you want to achieve.
Without the proper finish, wood can crack, dry out, swell (exposure to moisture) and deteriorate. However, while the primary goal of each type of wood finish is to add a protective layer, it can also help enhance the aesthetic appeal of the wood.
Adding a wood finish is one of the most critical processes. However, it generally adds to a large part of the cost of wooden furniture.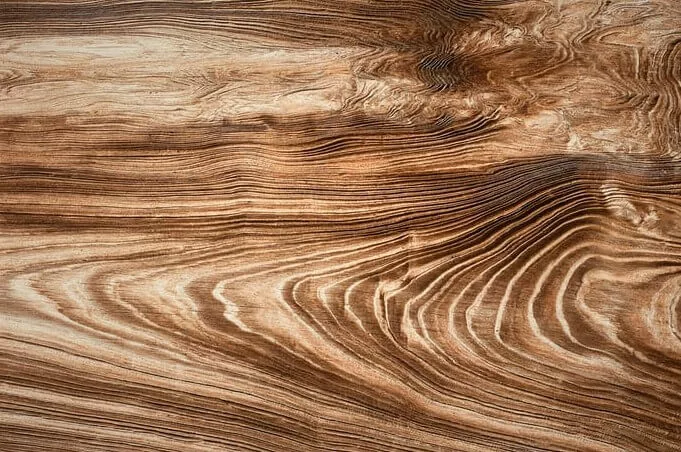 The different  wood finishes can be grouped based on:
– The general qualities that they offer during work.
– The degrees of protection they offer.
– The appearance or aesthetics that they add to the wood.
Different wood finishes offer varying protection, durability, ease of application, repairability, and aesthetics.
Unfortunately, no natural wood finish stands out in every one of these categories.
A finish that stands out in one aspect may fail in another, so we must look for some characteristics knowing that we will fail in others when choosing a finish.
Lacquer wood finish
Furniture treated with lacquer becomes wear-resistant and resistant to all kinds of stains and moisture.
Lacquer has the property to color and protects the furniture against, among other things, heat and moisture circles.
Lacquers are available in
Colorless lacquers (in different gloss levels such as matt, semi-matt, silk matt, or gloss),
Transparent color lacquer (a coloring lacquer, the wood grain remains visible after the lacquering process)
Opaque color lacquer (a coloring lacquer, the wood grain remains after the lacquering process not visible).
Maintenance advice
For daily maintenance, use a duster. Stains can be removed with a well-squeezed chamois. Dry thoroughly to prevent moisture damage.
It is also possible to apply a covering layer of lacquer. In this case, you can still see the structure of the wood, but the drawing of the wood is no longer visible.
When the wood is finished with a thin transparent matt lacquer, it is better protected against circles and stains and retains its natural matt appearance. This does not mean that circles cannot appear in the wood.
The advantages of using lacquers
Protection:  The lacquer provides an insurmountable barrier against stains caused by contamination and water. This will protect your wood from any damage.
Ease of application: The lacquer is easily applied with the paint gun and is suitable for large applications. Plus, it dries fast.
Hides scratch: Provides a unique ability to touch up scratches and bumps in the wood. Lightly apply the hairspray to the damaged area, and soon you won't notice the dent or scratch.
Environment: Lacquer is also less harmful to the environment as it uses mild solvents.
The disadvantages of using lacquers as a wood finish
A disadvantage of lacquer is that if the lacquer layer is damaged by use, this can generally only be repaired by a professional.
This wood finish does not protect well against chemicals, heat, and solvents.
It is not a good option for high-use parts.  It is also weak during application and has a short shelf life.
Oiled wood finished
Even when oiling wood, you can still see the natural grains and lines in the wood. The oil absorbs into the wood and thus gets a protective layer.
The oil also prevents the wood from drying out. Because the oil penetrates the wood grains, it remains sensitive to stains.
So you have to be careful with your cup of coffee because it leaves circles that get into the wood. In addition, an oiled piece of furniture requires more maintenance because it must be regularly treated with a new layer of oil.
Wooden furniture that has been treated with oil gets a somewhat darker color. If you like to see grains, then oiled furniture is an option. also read oil wood finishes for outdoor.
Features: Easy to apply, resistant to moisture and sun rays, and It Brings a tone rise to the wood color and rescues the silky touch—slow drying Process.
Usage: It is applied in consecutive layers, allowing to spend periods between them. The elapsed time depends on the oil and wood type since you must wait to absorb the product completely. A brush will suffice.
The benefits of wood finish in oil
Protection:  The wood oil will help your project stand the test of time. The oil will penetrate the wood and not just settle on the surface of the wood. Durability will be achieved after layering.
Environment:  The use of oils is ecological. People who make wood products that need LEED certification must use finishing oils.
Natural Appearance:  The oils will significantly improve the look and feel of any wooden surface as they preserve and enhance its natural appearance.
With the oils, you will bring out the true color and natural grain of the wood. This is the natural wood finish par excellence of Japanese carpentry, for example.
The disadvantages of oil wood finishes
It can be challenging to apply, and if you have a large surface to cover, the oil can take a long time to reach each pore or crack in the project.
We can help ourselves with a hot air gun to reduce the drying time, but caution must do this.
Types of oil for wood finishes
Linseed oil
It is obtained from flax seeds and provides an exceptionally smooth satin finish that darkens over time.
Tung oil
Obtained from the seeds of the fruit of the Chinese Tung tree, it is more transparent and more waterproof than linseed oil but does not provide as smooth a finish.
Teak oil
It is extracted from the teak tree and offers great resistance to fungi and humidity, making it especially suitable for outdoor furniture.
The oiling of the wood is a straightforward process, although its drying is slow and requires several days and even weeks.
First, the first coat of oil is applied with a brush or pin, waits for it to penetrate the wood, and the excess is removed with a clean cloth (the absorption time will depend on the type of oil and can vary from 15 minutes to several hours).
After a couple of days, the process is repeated as many times as necessary to obtain the desired finish.
To know if the surface has been completely waterproof, drop a few drops of water and check if they slip.
Wax does not soak into the wood. It stays on the wood, as it were, and is easy to apply in several layers.
Waxed furniture is easier to maintain than furniture that has been treated with oil. A new wax layer is applied in no time.
Wax is not suitable as a finish for furniture that is outside and has to withstand all weather influences.
Wax is generally applied to untreated furniture, furniture with a stained layer, or furniture that has already been waxed.
A wax finish is chosen depending on the desired appearance of the furniture. Wax gives the furniture a nice warm natural look.
However, you should regularly maintain furniture that has been provided with a wax layer.
The benefits of applying wax
Environment: Wax is a natural product without added chemicals. Most waxes are made from beeswax and minerals.
Easy application:  It is extremely easy to put wax on the surface of your wood. It's also easy to renew your project again. You will need to apply wax more or less frequently depending on the use of the wood product you have finished.
Unbeatable aesthetics:  If you are looking for a rustic alternative that offers a tone of natural beauty, you should choose wax. It looks amazing and is perfect for those projects where you want that vintage look.
The disadvantages of using wood waxes
Wax is not the most durable option.  Wax will not protect your floor from heat, water, and other harmful items efficiently. Depending on your waxed wood item, you may have to re-wax frequently.
Not common in stores anymore: You may also have trouble finding the wax product you want in your local area. You may have to buy it online.
Maintain Wax layer on the wood
A wax layer provides a warm natural look. A layer of wax ensures that no moisture can penetrate into the wood.
This type of wood is susceptible to circles of glasses and vases. You must clean the wood with a dry cloth.
With maintenance wax, you can apply a new layer of wax to the wood. You can use this product a few times a year to ensure that the wood remains well cared for. For example, use beeswax or antique wax.
Shellac wood finishes
The shellac is a natural resin that comes from an insect called red worm lacquer ( Laccifer lacca ) and serves for sealing porous surfaces. It is also used in different restoration and fine arts (tempera, dry, insulation in decorative painting, etc.).
There are different types of shellac :
Orange shellac:
it is the original and gives the wood an amber tone.
Colorless shellac:
bleaching products have been added so that it does not modify the tone of the wood, although it can sometimes cause whitish glazes.
Pigmented shellac:
mineral primers have been added to vary the shade of the surface to be treated.
Advantages of shellac
This product has the advantage that any damage is easily repaired by applying a little more product, which varnishes cannot boast.
A disadvantages of shellac
Its main disadvantage is that being an organic product degrades easily with heat or contact with acidic products.
That is why it is not a product indicated for surfaces that will have "a lot of trots," such as tabletops, for example.
Soaped wood finishes
With soaped wooden furniture, a special wood soap is rubbed into the grain of the wood. This gives the wood a slightly lighter color.
The more soap, the lighter the wood. The soap penetrates the wood's pores so that it is (partially) protected against stains.
Because it does not lay a protective layer over the wood, the wood remains susceptible to stains. This does mean that the wooden table or cabinet remains vulnerable to stains and circles.
The big advantage of soaps is that the wood stays close to the raw wood shape. We recommend re-soaping soaped wood twice a year.
Soap cleans, and that also applies to your soaped furniture! So if you want to keep that unprocessed look, soaping is recommended.
The soap penetrates the pores of the wood and thus provides a protective function.
Soaped wood requires intensive maintenance.
Stained wood finishes
Although stain is mainly known for its application on outdoor furniture and fences, there is also a special stain for indoor use.
Like an oil, stain partially soaks into the wood. This protects the furniture against moisture and dirt, but the grain and natural drawings of the wood are preserved.
You still have to be careful because scratches and damage can also be visible in stained furniture.
Color stain
A transparent finish enhances the color of dark species such as oak or ebony; color stain is often used to change the color scheme.
The color of white woods, such as spruce, can be changed by using color stain. In this way, one can approach the color of other types of wood.
The wood largely absorbs color stains. On spruce, nothing is absorbed by the sapwood other than by the heartwood.
Layer-forming color stain mainly lies on the wood. With each additional layer, the wood gets darker. Paints of the same type and brand can be mixed to get the right color.
To lighten the water-based color stain, you can rub it out with a damp cloth immediately after application. Experiment with scrap wood first.
Apply color stain on wood
Remove all old layers down to the bare wood. The non-film-forming color stain will not stick to paint or varnish.
Also, remove the glue residue around the furniture joints because the stain does not have the desired effect.
Fill all seams and holes with a wood filler that can absorb the color stain. This should be stated on the packaging. Some epoxy-based fillers are unsuitable for this purpose.
If you use a water-dilutable color stain, wet the wood with clean water to swell the loose fibers.
Then sand the surface lightly so that it becomes smooth. If you are using an organic solvent-based color stain, all you need is to sand the wood smooth. Shake the stain well, then pour a portion into a container or jar.
Dip a new sponge or brush into the stain and spread it freely, quickly, and evenly over the surface. Work in the direction of the grain.
Suppose the surface feels rough once the stain has dried; sand it very lightly with fine sandpaper. If not, wipe the surface with a clean cloth. You can finish the stained surface with wax or lacquer, but remember that this darkens the wood.
Varnish wood finishes
The coatings are made based on alkyd resins (synthetic) and special pigments that give special effects applications, recommended for indoor and outdoor.
The varnish finish is similar to polyurethane because varnishes are classified as Synthetics and water-based; apart from this, as a final finish, they are distinguished between satin, matte and glossy.
The polyurethane-based resin is a plastic that provides good wood finishes durable and firm.
There are different types of varnish, those of natural origin and those made with synthetic resins. Polyurethane is a type of varnish that achieves a thick and resistant finish.
Varnish Properties
There are many different types and shades of varnish in the market and is that, although it is a synthetic material, it is perhaps one of the most common and used. Its application is very easy and offers a very wide range when giving color or shine to the wood.
Features: In gloss, matte and satin finish. Its effect lasts longer than wax, for example. There are UV-resistant varnishes, and their shades vary from translucent to very dark tones.
Usage:  It is applied with a small brush or roller thanks to its thick liquid texture. Although it is easy to use, you have to be careful not to keep accumulations and small "goops."
The benefits of using a wood varnish
Resistant:  The varnish is highly resistant to heat, solvents, acids, alkalis, and wear. This is due to the resin molecules that are cross-linked in their structure.
Avoid water:  The cross-links formed in the varnish structure will help prevent the passage of water and make your project waterproof.
Impressive aspect: the wood will look amazing when you apply the varnish. The varnish will come in various shades and colors, so you will need to take your time and find the one that is perfect for your project.
The disadvantages of varnishes wood finish
Wood varnish does not spray easily, and it takes a long time to dry.
This means that if you use an electric spray gun to paint, many of its components can remain in it without being applied.
You have to use the correct varnish for this and assume certain losses.
Pickled, bleaching, or whitewash wood finished
Pickled furniture has an antique and vintage look that makes everyone fall in love. This wood finishing technique involves removing paint from a wood surface to appear to have been removed. Sometimes it's also called bleaching or whitewash.
The basic process is:
First, paint the wood with white paint
Let it completely dry
Scraped it with a steel brush or sandpaper
The last step is to finish it with a natural matte or glossy  (this last step is not necessary if this is for the interior)
There are countless finishes for wood, but they all have a common denominator: protect and beautify this organic material that is always evocative in all its forms.
Paint wood finishes
We leave the paint for last because applying it indicates that you want to include a note of a different color to natural wood, but you do take advantage of its natural grain.
From vibrant hues of color to pastel hues, these paints will brighten and rejuvenate any surface.
These durable paint products will color and protect a wide range of interior and exterior surfaces.
The benefits and disadvantages of applying paint are the same as those of applying wood varnish, with the difference that there is no problem in using it with a sprayer gun.
Colourwash (water-based stain)
With a color wash, wooden furniture becomes real eye-catchers.
Colourwash is a water-based stain and is available in many beautiful colors.
It accentuates the wood grain of the wood. Stain is ideally suited for outdoor use. The stain that penetrates deep into the wood can give the wood an excellent protective layer.
Dyes wood finishes
Wood dyes are used to hide small imperfections and also to revive the original tone of the furniture.
Dye is Almost similar to wood stain, but the difference is that Dye does not provide a protective layer.
There are different types of dyes: water, powder, acrylic.
Polyurethane wood finishes
A polyurethane finish in combination with an epoxy primer can be applied to most types of material. Once cured, aliphatic polyurethane finishes do not contain harmful chemicals, so there is no need to worry about using this finishing material.
The versatility of polyurethanes is also one of the reasons why it is one of the most widely used coating materials in all kinds of constructions, including sealants, adhesives, and coatings.
In addition, polyurethane coatings are also versatile in their variety of finishes. Examples include metallic, solid, and pearlescent color finishes. Matte, glossy,
Protection
Polyurethane finishes combined with epoxy primers create a smooth protective barrier on any surface they are applied to.
This barrier is virtually impenetrable to atmospheric elements such as moisture, salts, and ultraviolet light, keeping the weather away from the material covered by PU.
Polyurethane finishes also protect homes and other properties from chemicals that can also attack concrete and steel.
Aesthetics
Applying polyurethane coatings can bring out the beauty and natural aesthetics of substrates. For interior wood finishes, clear polyurethane finishes will bring out the beauty and maintain the look of fine furniture and cabinetry.
Polyurethane finishes are commonly used in architecture on metal and cementitious surfaces.
Lazur wood finish
Lazur is a product that bears similarities to stain and varnish.
However, unlike wood staining products, the stain is suspended in paint, so it must be regularly applied so that the amount deposited is uniform.
Wood treated with this product does not require any other type of additional protection, while its use is necessary in the case of stained wood.
Lazur is a porous product that penetrates deeply into the fibers of the wood.
Regarding the varnish, this product is transparent; it completely covers the wood's pores and forms a film on its surface.
Before the action of the sun, this sheet acts like glass, with a magnifying effect, so it ends up dry, cracked, and broken.
On the other hand, the stain is a porous product that penetrates deeply into the wood fibers without leaving any film.
In addition to protecting the surfaces of this material against external agents, it allows them to breathe, which increases their resistance to humidity.
This, together with the fact that the additives increase its resistance to UV rays, makes the stain the best option to protect and beautify all wood surfaces exposed to the elements.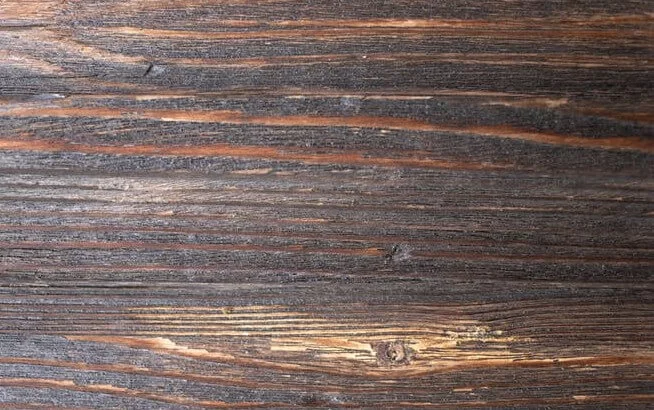 Untreated wood finish
With untreated wood, you have the most natural look, but it also requires the most maintenance.
With this type of wood, the pores are open so that dirt can easily penetrate. This wood is susceptible to all kinds of stains.
An advantage of untreated wood is that you can easily sand away stains. Because there is no lacquer or oil layer on the wood, you can easily remove the stain with sandpaper without damaging a layer.
Sometimes a piece of furniture is best if it remains untreated and natural, such as untreated teak.
The wooden furniture must still be given some form of protection, but in terms of appearance, it must match the original color and appearance of the wood as much as possible.
We see this, especially with teak and oak.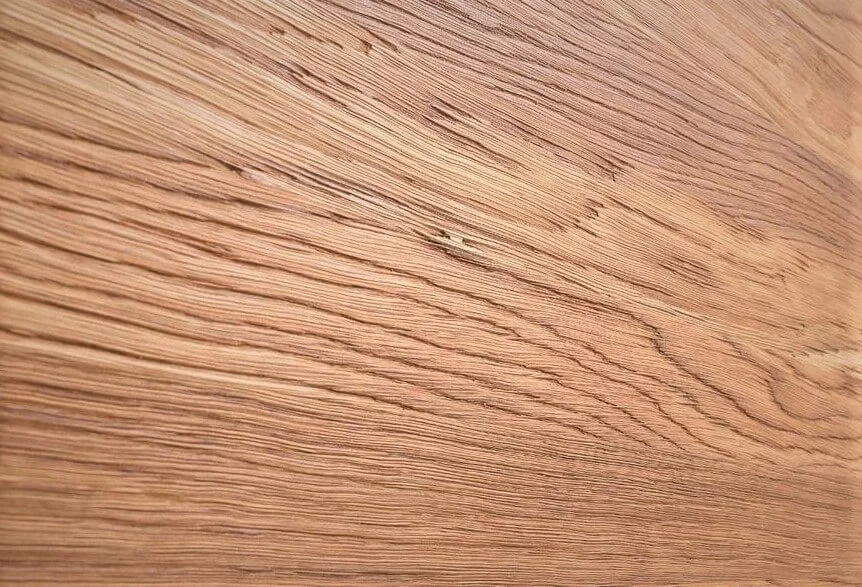 Tips for wood finishes
Wood will always color slightly over time, try not to place the wood in direct sunlight; this can lead to patchy discoloration.
During the winter months, hang water bowls on the heating to regulate the humidity.
If you place accessories (please provide felt caps to prevent scratches) on the piece of furniture, adjust them regularly to prevent the wood from discoloring or changing color in these places.
When placing accessories on the furniture, move them regularly. This is to prevent visible discolorations.
Follow maintenance schedules and use coasters. Do not place your wooden furniture too close to a heat source (stove, fireplace, central heating radiator, etc.).
Pay attention! In the case of solid wood, changes in the size and shape of the material can occur under the influence of humidity and temperature.
The result of this can be that the glued seams shift, or a tabletop becomes concave or convex.
This "working" can be limited by maintaining a room temperature between 15C and 24C and a humidity level between 40 and 50%.